Frontier Publishing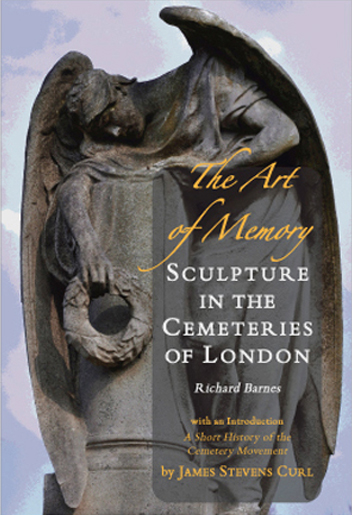 Welcome to Frontier Publishing
An independent producer of original books about history, travel, poetry and art history with an emphasis on public sculpture & monuments.
2016 is Frontier's 33rd year. Our aim is to publish books for a world market, based on medium and smaller print runs of attractive volumes, which are publicised in the UK press and sold in UK bookshops. Among our books you can see ten featured and others listed on this website and you can contact us and order them. Booksellers and Trade customers can order direct or wholesale through Bertram Books.
*** If you want to order a book or send a message, please see CONTACT page of this website
NEW BOOK
THE ART OF MEMORY ~ SCULPTURE IN THE CEMETERIES OF LONDON
by Richard Barnes
With an Intoduction – A Short History of the Cemetery Movement by James Stevens Curl
240pp, 230 col illus,
p/b, ISBN: 978-1-872914-44-2
May 2016. £44

Of many books about the sights to be seen in London cemeteries, The Art of Memory – Sculpture in the Cemeteries of London, published by Frontier in 2016, is the first to focus on sculpture.

Among many thousands of memorials in a hundred cemeteries, especially the capital's 'Magnificent Seven', are significant pieces that have been left out of national surveys. The names of sculptors involved include the best, from Gilbert Bayes, Edward Burne-Jones and Alfred Gilbert to Barbara Hepworth and Ernst Barlach.

The book opens with the writing of the well-known architectural historian, James Stevens Curl, who has published extensively about cemeteries. Professor Curl's Introduction, A Short History of the Cemetery Movement, provides a background for a series of essays by Richard Barnes. A member of the PMSA (Public Monuments and Sculpture Association), Barnes aims to acknowledge works in cemeteries, combining descriptions of design with biographies, associated works and remarks on damage, repairs and theft. Together and in sequence his essays outline an art history from 1800 to the present day, reflecting nearly every style of sculpture, from Gothic to Classical and Revivalist to Modernist. There is an emphasis on styles from the turn of the last century Arts and Crafts, Art Nouveau and Aestheticism, as well as the Interwar period.

For Londoners, cemetery enthusiasts and above all sculpture devotees, here are accounts of artists, models, patrons, academicians and monumental masons. The book is illustrated throughout with colour plates of photographs, some by the author, but mostly by the London ecclesiologist and artist, Charles Slade. We see sculptures in outdoor settings, a few the worse for wear, others carefully restored by groups of Friends of the Cemeteries. One or two portray the departed, more often they are mourners, mothers, spirits, angels, allegories or symbols. Many of them are works of art expressing tender sentiments and mediating the deepest human feelings. A few are items of national interest, which we are now able to appreciate, thanks to the recent and continuing process of 'cemetery rediscovery'.
CLICK ON BLUE TITLE FOR LONGER DESCRIPTION OF THE BOOK
Publication supported by The Henry Moore Foundation