Frontier Sculpture & Monuments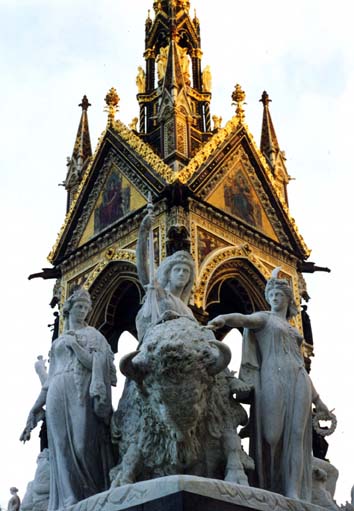 John Bell - The Sculptor's Life & Works
John Bell - The Sculptor's Life and Work
Richard Barnes
192 pp, illus
ISBN: 978-1-872914-19-0
£42.00 Limited Edition hardback

The career of John Bell (1811-1895) spanned over half a century of British Sculpture. Born in Norfolk, he came to London and enrolled at the Academy Art Schools in 1829 before exhibiting at the Royal Academy from 1832-1879. His work was noticed by Prince Albert, who became a friend and patron in the Society of Arts.
Bell was also a close friend of Henry Cole who, with Prince Albert, conceived The Great Exhibition and the subsequent museums in Kensington, and it was though Cole that he was introduced to manufacturers. At the Great Exhibition Bell had pieces in the Sculpture gallery and in the industrial section with several exhibits by Minton and Coalbrookdale. The Minton models were in Parian porcelain, resembling marble, and he was the most prolific and popular exponent of this then new form of miniature sculpture. In his work with Coalbrookdale, Bell was the first and perhaps only sculptor to use cast-iron, with statues incorporated in fountains and gateways. John Bell carved muses and goddesses in marble which were bought by whig Lords. He won commissions for public monuments around London and statues in Parliament and the Foreign Office. His proposal for a giant obelisk to commemorate the Prince's part in the Great Exhibition predated Albert's death but then became the first proposal for the Albert Memorial. He was still invited to make the highly acclaimed 'America' corner group of the memorial, recently restored and ceremonially re-opened by Queen Elizabeth in 1998.
One of the big names in mid-Victorian sculpture, Bell's reputation was gradually shaded in the 20th century, as indeed was traditional sculpture in general, until a recent awareness of its qualities, reflected in art studies and auction prices. Richard Barnes, b.1950, is a descendant of the sculptor's sister and has followed interests in photography, writing and publishing. Using family papers, diaries, poems and archive material, he has assembled a chronicle, accompanied by a list of sculptures and numerous contemporary photographs, sketches and plans. Intended for lovers of monumental and ideal sculpture, for collectors and those who study the history of Art and Design, this is a critical but appreciative look at a remarkable British artist, influential and active in most 19th century art movements. Unique as a catalogue of his works, for the less specialised reader the story offers an unusual but well placed view of the Victorian era.
Rights: ©1999 Richard Barnes/ Frontier Publishing. ________________________________________________________

Email
contact@frontierpublishing