Frontier Sculpture & Monuments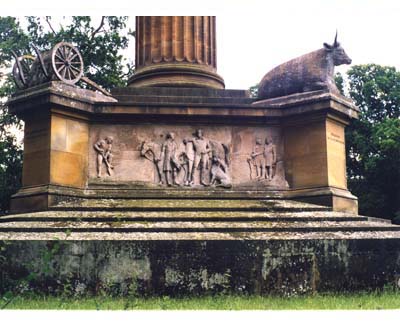 The Year of Public Sculpture - Norfolk
The Year of Public Sculpture - Norfolk
Richard Barnes
48pp, col illus
ISBN: 978-1-872914-22-0 £7.95

When 2000 was nominated the year of public sculpture, Richard Barnes looked at Norfolk. Looking at individual sculptures and monuments, his descriptions appeared in the Eastern Daily Press, throughout the year. No such record had been made before. The monuments and statues which appear in these pages transport the reader through some of the history of the city and the county, as we pass from a great 19th pillar to a sensitive marble memorial, or a war memorial, to a Kinetic modern structural object.
Norfolk has its heritage of ideal works, a mother and child, a spectral angel, or re-creations of ancient obelisks. With examples of Edwardian 'New' Sculpture, High Victorian Neo-Classicism and works by Meadows, Scheemakers, Henry Moore, Hepworth, Liliane Lijn, Charles Wheeler, John Bell, Joseph Boehm, John Flaxman, Derwent Wood, Keith Bailey, GF Watts and others, the group of works begins to look like an impressive national collection. It is, of course, not a collection, but the accumulation of sculpture in one English county. But the stories, ranging over 400 years, are those of Norfolk people like Tom Paine, Thomas Coke, Sir Thomas Brown, Horatio Nelson, Edith Cavell, men and women in times of war and revolution.
Sculpture is the commemorative art and Norfolk memories are brought to focus on statues.Who made them, who paid for them, and who or what do they recall? Richard Barnes provides an introduction to 35 features with colour photographs spotlighting individual works.
Rights: ©2001 Richard Barnes/ Frontier Publishing. ________________________________________________________

Email
contact@frontierpublishing